A Gold Coast-based charity is reaching out to regional areas to provide opportunities for more students, with the aim of keeping them in school.
Key points:
Kokoda Youth Foundation aims to help 96 students over two years as it expands to regional schools
The charity has been operating on the Gold Coast for 17 years
It received $1.4 million in funding
The On the Right Track program will be rolled out to public schools in Boonah, Beaudesert, Laidley and Rosewood, reaching 96 students over two years.
Kokoda Youth Foundation CEO Johllene Elson said the program aims to prevent youth crime in these cities.
"We target children at risk of dropping out of the school system and keep them in education through a series of outdoor educational activities over a six-month course," Ms Elson said.
Towards the Kokoda 96 km challenge
Ms Elson said the first half of the two-phase program involved taking students out of class one day a week for practice.
"They're bushwalking all day – they're training for an important peak experience, which is the Kokoda event on the Gold Coast," she said.
The Kokoda Challenge, which raises funds for the youth foundation, travels 18, 48 or 96 kilometers in the Gold Coast hinterland.
"The second phase is the community service element where they still get out of school one day a week, but they go and volunteer in other non-profit organizations in their community – Red Cross, Men's Shed, Landcare," says Ms. Elson.
"They engage with the community with the goal of staying on track and building those relationships that could prevent them from making bad choices in the future that could derail their career paths."
Speaking from experience
Tiffani Seaton now works for the charity, but attended a Kokoda Youth Foundation program when she was at school – a program which she says has changed her life.
"I was a bit lost in life, I didn't really know who I was, what I wanted to be, where I wanted to go," she said.
"It gave me direction, clarity, confidence and life skills.
The Kokoda Youth Foundation has been around for 17 years, but the charity hit a snag in 2020, with fundraising events canceled when the pandemic hit.
He was forced to seek funds elsewhere, so he applied for government grants.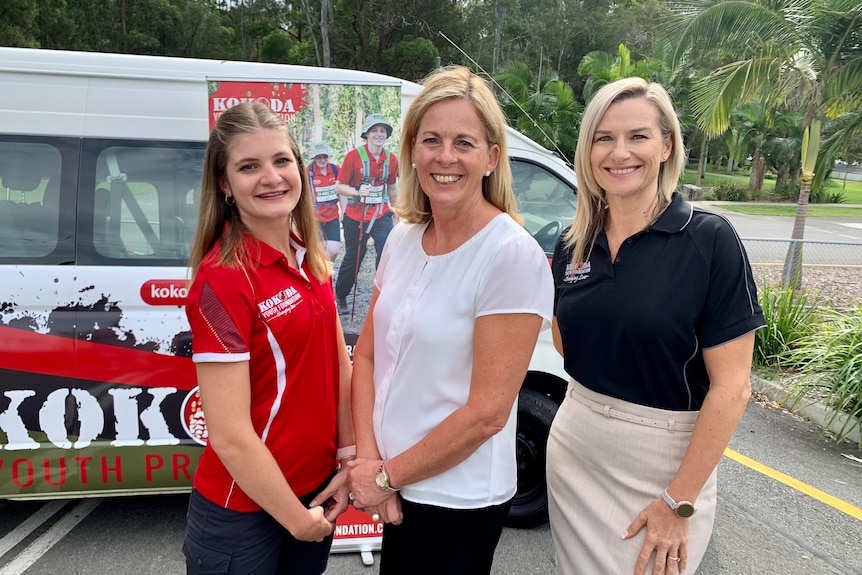 The charity says the expansion is possible thanks to $1.4 million in funding from the federal government.
"We could only fund one program, so it's amazing to be able to fund four programs for two years," Ms Elson said.
Moncreiff MP Angie Bell said it was part of a package to create stronger communities.