Maharashtra Counter Terrorism Team (ATS) Pune unit on Tuesday morning arrested a man from Dapodi area who allegedly had contact with terrorists in Jammu and Kashmir through phone messaging groups and allegedly also received money for terrorism. related activities, officers said. He was brought to court and held in custody until June 3.
ATS identified the man as Junaid Mohammed, who is in his early twenties. Officials said he was from Godhnapur village in Khamgaon taluka and dropped out of school after grade 9. He has two brothers who run a small shop in their village, officials said. He stayed with relatives in Dapodi and worked in a scrap metal shop, he added. He is investigating his alleged involvement in the recruitment and financing of the terrorist team and his alleged plans to target vital installations in the country.
Investigators said they have identified three other suspected terrorists from Jammu and Kashmir who may have been in contact with Junaid either directly or through phone messaging apps. They have been identified as Hamidullah Zargar from Kulgam, Aftab Shah from Kishtwar and another suspect identified as Omar, with further details unknown.
ATS detectives claimed to have investigated a phone-based group titled "Ansar Gazawat-ul Hind Tawheed" formed by Zargar in which several anti-national terrorist activities were discussed and planned since 2021 and members allegedly suffered brainwashing. Junaid, who was part of the group, was in direct contact with three wanted suspects in the case, they said. An investigation revealed that Junaid received two transfers of Rs 5,000 each from suspected terrorists and also changed his SIM cards from time to time to avoid detection and stay with the group, detectives added.
The best of Express Premium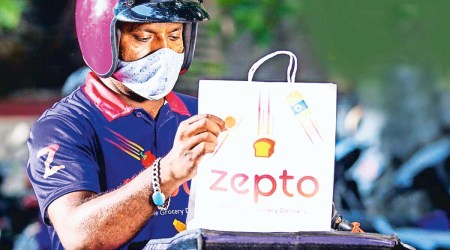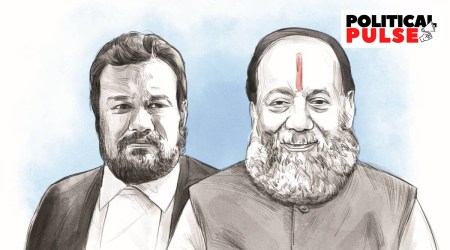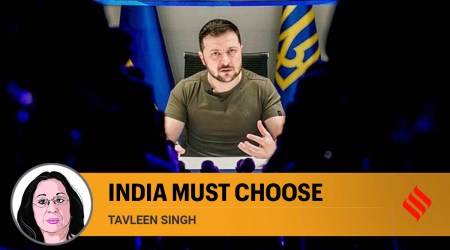 Officials said the messenger group's title, Ansar Gazawat-ul Hind, is the name of a faction known to have al-Qaeda affiliations. The Lashkar-e-Taiba (LeT) is known to have ties to the faction. Officials said it was unclear at this stage whether the suspects had ties to the Ansar Gazawat-ul Hind faction.
The ATS, in its motion for remand, said it was investigating the involvement of Junaid and three others in financing, recruiting and purchasing weapons and ammunition for the LeT, as well as in the weapons training of other agents. The ATS also told the court it was investigating Junaid's possible involvement in conducting reconnaissance at various sensitive locations, vital installations and defense establishments around the country, as suggested in the preliminary investigation. Plans to target crowded locations were also discussed and are being reviewed by the ATS, the agency told the court through the dismissal application. The investigator in charge of the case, Inspector Manjusha Bhosle, told the court that ATS planned to fly Junaid to Jammu and Kashmir to probe various leads available in the investigation.
A senior police officer said: 'The primary investigation suggests that, through social media, Junaid saw videos of communal atrocities and was brainwashed into carrying out terrorist acts in revenge. these atrocities. The other suspects asked him to come to Jammu and Kashmir and for this Junaid was asked to open a new bank account to receive money. Junaid was asked to recruit more people for the cause and was promised more money for it. He had bought 10 different SIM cards and started contacting people for this purpose.
When Junaid was brought to court, the judge asked him if he had hired a defense lawyer. After Junaid replied in the negative, the court appointed lawyer Yashpal Purohit from Legal Aid Services as defense counsel.
Speaking to The IndianExpress, Purohit said: "The ATS alleged that my client received funds in his account. The accounts claimed by the ATS do not belong to my client. The ATS also claimed that 'he had been shown various videos and that he had been brainwashed and had visited Jammu and Kashmir about six times in the past two years. My client was falsely implicated in the affair.
The ATS's reasons for seeking custody of Junaid also include that it wants to verify whether weapons and ammunition were purchased by Junaid and three wanted suspects. The ATS wants to know what electronic platforms have been used by them to communicate and if they have been in contact with other terrorist suspects elsewhere in India.
After hearing arguments from both the prosecution and the defence, the court addressed Investigator Manjusha Bhosle and said the court expects the investigation into the case to be thorough and thorough. "The court hereby grants custody until June 3," the judge said.
Junaid was convicted under Sections 121A of the Indian Penal Code (IPC) (Conspiracy to make or attempt to make war against the Government of India), 153A Promoting Communal Enmity and the Provisions of the Technology Act some information.